Deep carpet cleaning is a step above simple vacuuming or sweeping to get the dust off. Now, it may sound a bit intimidating, but deep carpet cleaning can definitely be a DIY project. However, we recommend hiring a professional carpet cleaner to save yourself the hassle.
When deep carpet cleaning takes place you are essentially removing all dirt, debris, stains, and odors from your carpeting and rugs. This means that the presence of bacteria will also be removed by the use of appropriate cleaning agents and tools.
To perform a thorough deep clean of your carpeting you are going to need a few things like a steam cleaning machine, soap, and possibly even a hot water extraction tool to ensure your carpets dry appropriately. There's also a bit of a method to making sure your carpets get a truly deep and satisfying scrubbing.
Renting or Buying a Steam Cleaner for Deep Carpet Cleaning
Honestly, if you really want to give your carpets a deep clean you're going to have to invest in a steam cleaner. You want to make sure that this cleaner has a built-in sanitizing mechanism to ensure bacteria and microbial growths are snuffed out as you polish your rugs.
Steam tends to get very hot and you need this level of heat to thoroughly clean your carpets as well as a powerful detergent or soap that is meant for the type and style of rugs you are cleaning. Deep carpet cleaning isn't a quick process and the steam cleaner must be used in slow, explicit movements.
Extracting the hot water from your carpets after they've been scrubbed in important. If you leave your rugs soaking wet they will remain that way for days and can grow mold and mildew. This would undo all of your deep carpet cleaning efforts. Make sure the equipment you rent or buy has this feature.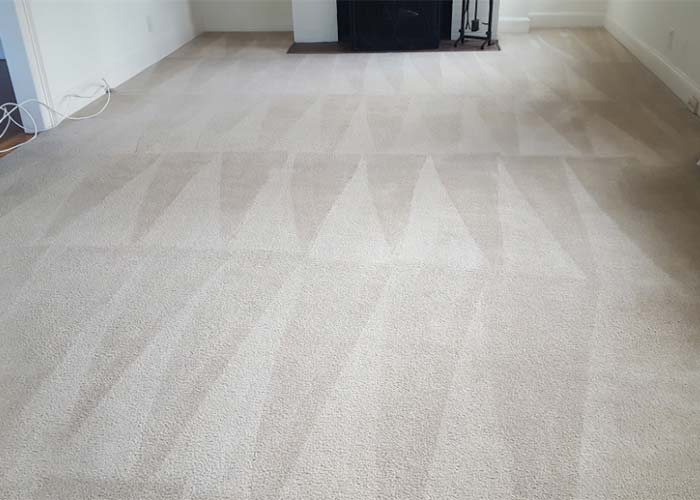 Soap - It Matters When Deep Carpet Cleaning
Make sure you choose a detergent that is designed specifically for carpet cleaning. You may be tempted to use laundry or dish soap that you have at your house to save money, but they will not work on carpeting.
Related Deep Carpet Cleaning Questions
Is deep carpet cleaning expensive?
That all depends on whether you rent or buy the steam cleaner, the brand of soap you purchases, and how much carpeting you have to clean.
Is it better to hire a professional carpet cleaner?
In some cases, yes, especially if the carpet is heavily soiled. It's always best to check your options and utilize free estimates from local carpet cleaning companies.
In the event that you are looking for deep carpet cleaning near Manchester Connecticut, give our carpet cleaning company a call today for a FREE no obligations quote!